what Can i do in murchison falls national park inuganda 2024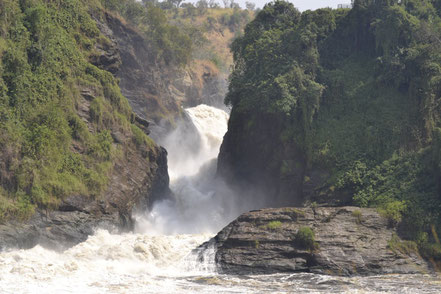 Murchison Falls National Park is not only Uganda's largest National Park but is also the oldest. The park is bisected by the world's longest river, The River Nile which also supports the abundant wildlife. State-of-the-art accommodation facilities around the park are partly why vast numbers of tourists from around the world visit the park all year round to experience life in the wild. check out Uganda Murchison falls national park tour
Murchison Falls National Park has over 76 mammal species, including lions, buffaloes, antelopes, giraffes, and hyenas, among others. With over 450 bird species in the park, bird watching is also a popular tourist activity in Murchison Falls National Park.
The park has such an amazing landscape of Savannah grasslands perfect for grazing, and while on a game drive through the park, there are high chances of encountering animals lurking in the grasslands waiting on their unsuspecting prey.
Which activities can I do at Murchison Falls National Park in 2024
Tour the Ziwa Rhino sanctuary ,Rhinos in Uganda are classified among endangered animal species, and because of this, the Ziwa Rhino Sanctuary was established so that proper care and protection are given to these gigantic rhinos. The sanctuary is located in Nakasongora District, north of Kampala, Uganda's capital, before reaching Murchison Falls National Park.
The Ziwa Rhino Sanctuary is run by the Uganda Rhino Fund and the Uganda Wildlife Authority. Although rhino tracking is the main activity at the sanctuary, there are also many bird species, reptiles, and mammals that can be encountered there. About 19 rhinos can be found at the Ziwa Rhino Sanctuary, which sits on 70 square kilometers of land with electric fencing to ensure maximum protection of the rhinos.
Game drives in Murchison Falls National Park are done all year round but are best done during the dry season when the grass is short and animals can easily be spotted.  Both morning and evening game drives are carried out in the park but the best time is early morning around 6:30am. Evening game drives start at around 4:00pm and can last up to 4 hours.
Hot air balloon safaris in Murchison Falls National Park give a panoramic view of the park and the best possible views. Hot air balloons are made to fly at a lower altitude so that tourists can easily spot the animals in the park. The guides are very experienced and are quick to spot these animals even when they seem to be hiding.
Boat rides along the Nile in Murchison Falls National Park leave most tourists stunned at the beauty of this pearl of Africa. Scheduled trips are run every afternoon starting from Paraa Jetty on the south bank and proceeding to view Murchison Falls, the park's most popular tourist attraction.  Boat rides also offer a great opportunity to experience bird watching. Many bird species can be spotted hovering over the river banks.
Animals such as hippos and crocodiles can also be encountered while on these boat rides. Coming up close to the Murchison Falls is such a wonderful experience and a great opportunity to take the best photos from your safari in Uganda.
When is the best time to visit Murchison falls national park 2024
The best time to view wildlife species in Murchison Falls National Park is from December throughout March. For Murchison falls national park chimpanzee trekking, then from June, July, August, December to March are the best months for visiting Murchison Falls National park, due to the grass being shorter and fruits are getting ready. tourists who are interested in birdwatching, we strongly recommend visiting this park during the wet season. Best Murchison Falls National park tour