how much is nyamirambo walking tour in kagali IN rwanda 2024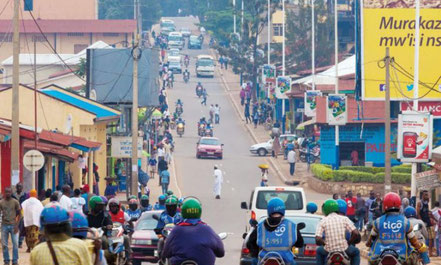 Nyamirambo  wakling tour takes you to the dash and vibrant multi-cultural commercial outlying district of Kigali that renders visitors purely African natural ability with unique experiences, bringing you to the heart of the colors, smells, and sounds of Rwandan town. click here for mountain gorilla trekking tours 
The Alliance of the Unified Women of the Nyamirambo Women's Center (NWC) allows visitors to encounter the local market.
Nyamirambo shopping center is where people of different social backgrounds, cultures, and educational levels live together among appealing shops and busy local markets showcasing African vegetables like cassava leaves, fruits, traditional stoves, and African fabric, alongside a Muslim quarter with its Arab influences, hair salons, and recording studios with local music. Nyamirambo is termed "the city that never sleeps''. click here for Rwanda gorilla tour
Nyamirambo Arts and craft
There is an assemblage of wonderful present-day art studios, handcraft production, fashion, and collaboration centers where you can watch Rwandan conspiracy women weave and bead together, and you will be spoilt for choice in the many tremendous products being offered.
Your shopping tour will be made easier to suit your choice from the following: Tongo Art Gallery,Rwanda Nziza,Ikaze Show Room, Yego Arts, Ineza Women's Cooperative, Uburanfa Contemporary Art Center, Gahaya Links, Inema Contemporary Art Center, Angaza Accessories, and Caplaki Craft Village.