how much does it cost to stay at four gorillas lodge-Uganda
Room type
Single-high season 
single-low season
Double high season
Double-low season
Triple-high season
Triple-low season
Family cottage high season
Family cottage low season
Children between 6 and 12 years 
Rates 
$400
$324
$600
$486
$720
$583
$800
$648
$100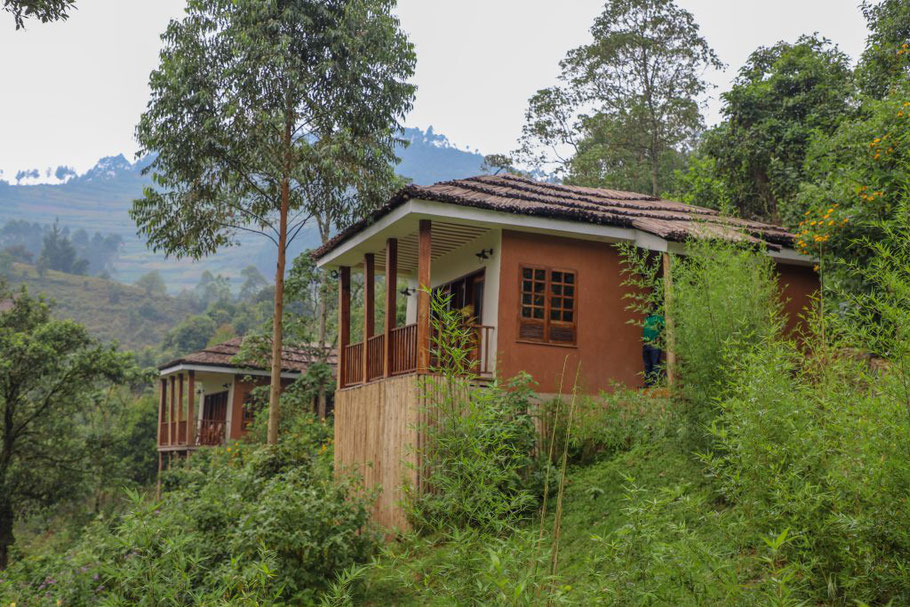 Four Gorillas Lodge is a luxurious lodge seated in the Rushaga sector of Bwindi Forest impenetrable national park with an affordable price, an elegant, romantic setting in the wilderness paradise offering incredible experiences, the wing ceilings mingled with wooden beams, and the panoramic windows showcasing treetops that tranquilize your soul on an African trip.
Four Gorillas Lodge has eight comfortable and spacious en-suite rooms; each room has a constant supply of both cold and hot water in the shower; it has installed ambient lighting; it has flushing toilets; and it has room service 24/7. The cottage interior and the main building are fused with traditional and modern designs.
Four gorillas lodge can be reached by air and road transportation from Kampala and Entebbe International Airport, which takes about 8-9 hours via the Kampala-Kabale high way, with stops at the Ugandan equator and en-route lunch in Mbarara; by road from Kigali, Rwanda, which takes about 4-5 hours via the Katuna border; or by flying from Entebbe International Airport or Kajjansi Airstrip to Kisoro.