chameleon hill lodge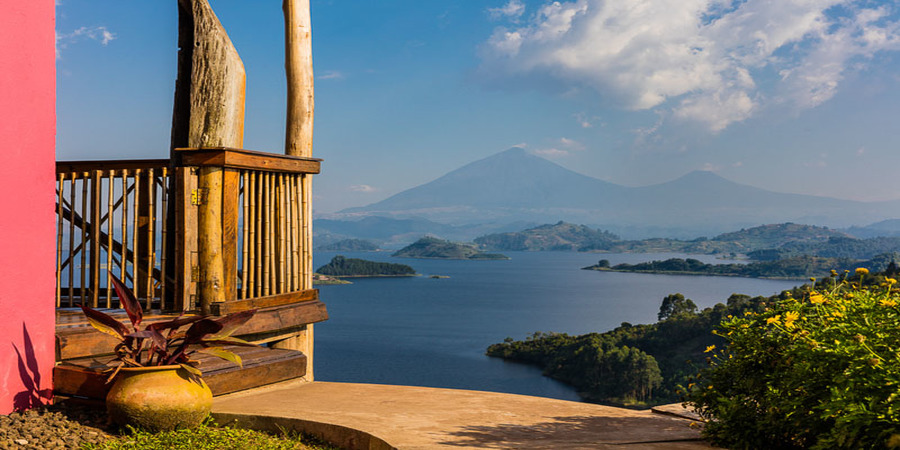 Chameleon hill lodge is located in Kisoro town in southwestern Uganda between Mgahinga gorilla national park & Bwindi impenetrable forest  National parks the home of half of the total world endangered mountain gorillas population, Chameleon hill lodge is where travelers will find full inspiration and enjoyment.
Chameleon hill lodge is situated on the shores of the beautiful lake Mutanda one of East Africa's most wonders lake, where travelers will enjoy spectacular views of the islands within Lake Mutanda and across the surrounding hills.
Travelers should take their time, sit back and relax in an exciting quiet environment, while listening to the birds sing in the morning and evening which you have never seen before. The lodge's "arty" design has been mainly influenced by its' location.
Chameleon hill lodge's every single chalet are positioned in a way that, the views are breathtaking across Lake Mutanda and Virunga ranges are unobstructed every moment.
Chameleon hill lodge is at an altitude of about 2.000m, it is the perfect destination for Mountain gorilla safaris to Bwindi impenetrable forest and Mgahinga National Parks while exploring the Virunga chained Volcano mountain range as well.