how much does it cost to stay at ishasha wilderness camp-Uganda
International rates begin at $US 310 per adult during low season (sharing in double or twin accommodation).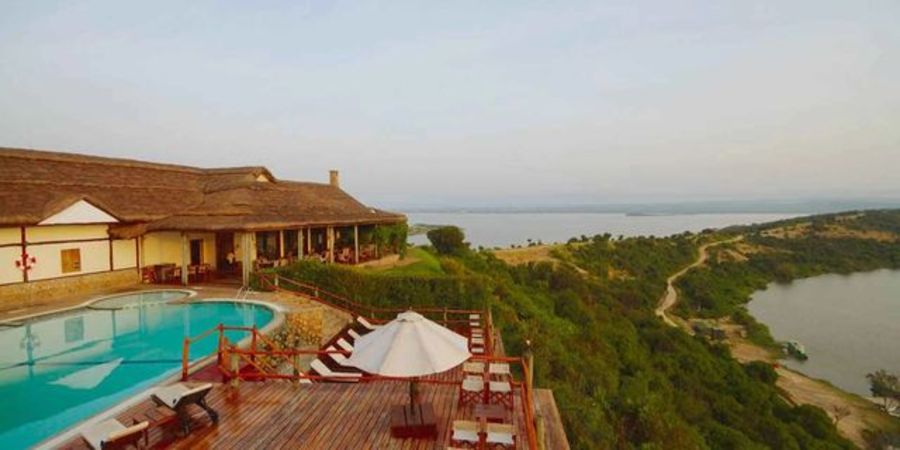 Ishasha Wilderness Camp is located in the Southern Ishasha sector of Queen Elizabeth National Park within the Ntungwe River, making it the best retreat for people who enjoy the wild. This camp blends magical wilderness tents with top-quality services in the remote region of Queen Elizabeth National Park.
The Ishasha sector is well-known for its tree-climbing lion population, which can occasionally be seen resting on the branches of large fig trees. Ishasha wilderness camp Being within Queen Elizabeth National Park, it offers different wildlife species freedom. As you pass through the camp, animals like elephants can be seen bathing along the river banks, as can buffalos, black-and-white colobus monkeys, and vervet monkeys.
Ishasha wilderness camp is located within the riverine forest, and each of the camp's tent-designed rooms has its own private verandah that is comfortably furnished and overlooks the river. Each tent has large mosquito-netted beds, and all the rooms have hot "bush" showers, constantly running water, and a flushing toilet.
Ishasha wilderness camp's thatched central lounge and dining sector provide a comfortable setting with the best views when the weather is suitable while people enjoy their meals and relaxation, although, in the evening, the camp's outdoor campfire is the most enjoyable area for guests as they share their day's experiences.
Ishasha wilderness camp Meals are prepared using fresh local ingredients that offer a balance of international and local flavors, with all meals consisting of several delicious courses. And the bar has both local and imported beverages; hot beverages are always available throughout the day on a self-service basis.