eagle's nest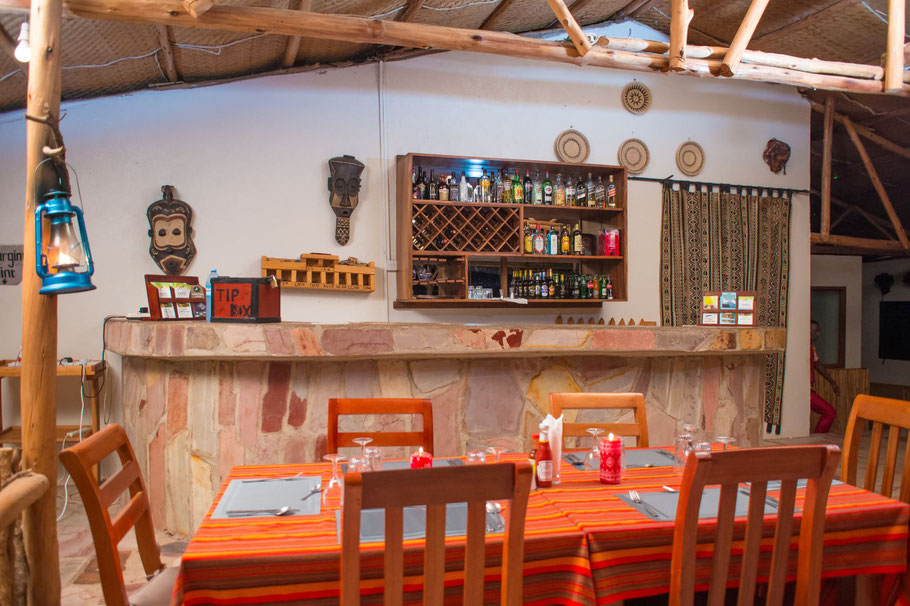 Eagle's nest lodge is located on a hill with a view bordering Lake Mburo National Park, Eagle's nest tented camp has one of the best views in Uganda featuring lake Mburo national park, and ultimate of African covering experience.
Eagle's nest safari tent has its private veranda, facing the park. Each room's bathrooms are real bush experiences, 24/7 running shower upon your request, all the toilets are new eco-friendly invention. Eagle's nest dinner is prepared using woodfire and the big African potjies which makes travelers feel the real African jungle setting.
Eagle's Nest has a total number of 10 African safari tents with verandas facing Lake Mburo National Park. All the rooms are fully furnished with twin beds, you can Seat on your own veranda as you enjoy an amazing view of Lake Mburo National Park as you spot some wild animals such as the zebras grazing If you are lucky enough in the park.
Eagle's nest camps' reception, restaurant, bar building is strategically located, during your dinner you can easily hear the sounds of the bush such as lions roaring, grunting bush pigs, and chirping crickets. Dinner is prepared in the south African style.