fort murchison lodge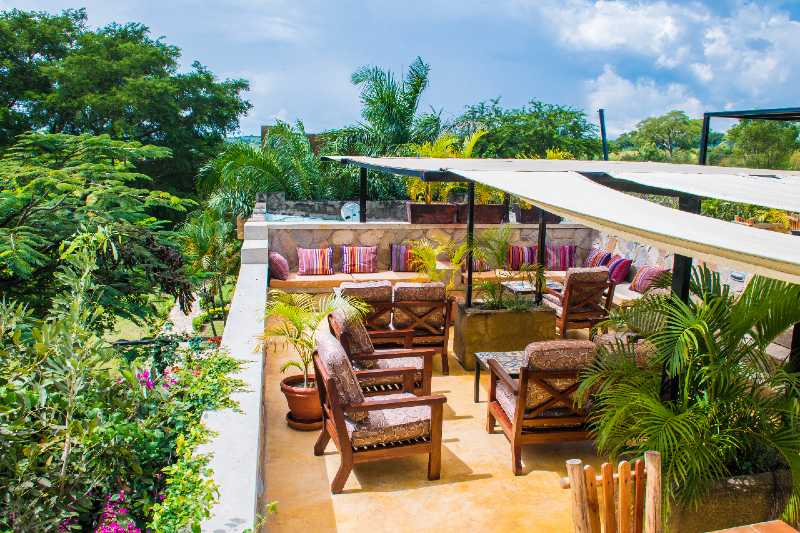 Fort Murchison lies in the Eastern banks slow flowing Albert Nile located in the former Aswa Lolim Game reserve in Murchison falls national park, Fort Murchison marks the idea of maintained isolated outpost African legendary explorers who were in search of the source of the Nile. Fort Murchison is constructed in the right spot which is inspired along with the historical background, Fort Murchison's massive tower coated with earth-colored walls, touched of Swahili style that impresses guests from their arrival up to the departure.
Fort Murchison offers comfortable accommodations which suit everyone's budget starting from the mid to lower market, stay in these beautiful rooms or the comfortable grass-thatched tents that add a great value for guests' money is guaranteed.
Fort Murchison has 12 en-suite with spacious bedrooms, comfortable beds, big mosquito nets, bathrooms with countersunk basins, and showers with plenty of hot water running from solar heaters. All rooms have a writing desk, their own sofa, and a private balcony, the atmosphere is mix with African luxury with a touch of Swahili style.
Besides the main accommodation, Fort Murchison provides a non-self-contained tent fully furnished, comfortably having 2 single beds attached with mosquito nets, a power outlet for charging electricals, and a bedside table. All Fort Murchison tents are placed under a grass thatched roof which creates your private terrace and a welcoming shade.
 Fort Murchison rooftop terrace is the best spot for enjoying sundowner drink, and with the marvelous breathtaking views of Albert Nile, guests have their four-course dinner at the restaurant. The restaurant décor is featured with a Swahili touch in terms of pictures, and drawings from the first explorers' adventures.