how much does it cost to stay at jacana safari lodge-uganda
Room type 
Single room-(FB)
Double room-(FB)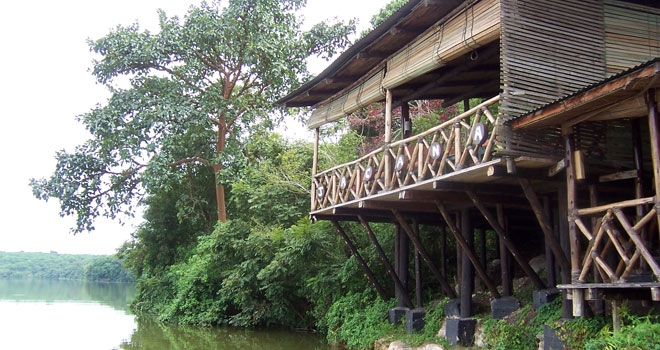 Jacana safari lodge is located in Queen Elizabeth National Park in southwestern Uganda and is ranked among the best place's travelers should see while traveling to Uganda. The Jacana Lodge is located on the shores of Lake Nyamusingire, Uganda's largest crater lake, and features the Maramagambo Forest. 
Jacana safari lodge has been designed and built with African architecture using volcanic rocks, organic furniture materials, hardwood forest logs, and ropes in a rain forest that forms a magical connection to nature with panoramic views of the forest canopy and the lake.
Jacana safari lodge features a majestic swimming pool with sun loungers. Jacana's restaurant provides monthly menus of both international and local cuisine meals, along with snacks, and an onsite bar has local and international hard and soft drinks. 
Jacana Safari Lodge's normal check-in time for visitors is at 12:00 p.m. EAT, and the normal check-out time is by 10:00 a.m. EAT. The children staying for free at the lodge are 5 years old.
Jacana safari lodge is situated close to the park where game drives can be done either in the morning or in the afternoons with the best views of Uganda's unique tree-climbing lions as they lazily rest on acacia or fig trees and view other wild species such as leopards, waterbucks, warthogs, bushbucks, elephants, lions, and giant forest hogs, among others.