ishasha jungle lodge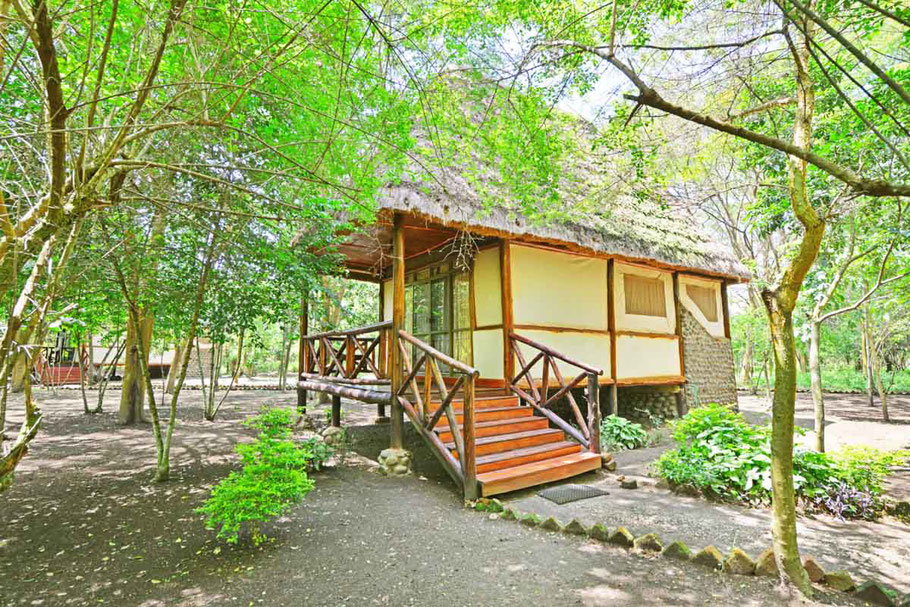 Ishasha jungle lodge is a mid-range accommodation facility located few kilometers away from katokye gate of Queen Elizabeth national park along the banks of Ntungwe river. Ishasha jungle lodge is the best place base where an adventure safari starts from at queen Elizabeth national park. Ishasha jungle lodge is surrounded by acacia savannah and Riparian forest vegetation.
Ishasha jungle lodge consists of 10 elegant and beautifully designed rooms built in African traditional style by using grass thatched roof, modern comfort, and local woods. all the rooms are well decorated and furnished to meet guest's expectations, with neat mosquito nets, flat-screen TVs, air conditioning, satellites, driers. All kyambura jungle lodge Rooms contain flushing toilets, both hot and cold showers. All the rooms have private terraces, sitting areas, and balconies that give you the panoramic view of kazinga channel, the savannah plains, kazinga channel, wildlife other surrounding areas. 
 Ishasha jungle lodge restaurant serves both local and international delicious meals to meet visitors' choices such as bush breakfasts, lunch, and dinner served by well-organized and professional staff. Ishasha jungle lodge is having a fully stocked bar with both local and international hard and soft drinks.
Queen Elizabeth national park is the second largest national park located in southwestern Uganda near Fort portal the tourism city in four districts of Kasese, Rubirizi, Kamwengye, and Rukungiri.  The park. Queen Elizabeth national park extends from Lake George to Lake Edward towards the south-wetlands, including the Kazinga Channel that connects lake Gorge and Lake Edward.
 Queen Elizabeth national park has a biodiversity of flora and fauna, approximately  100 mammals and 600 species of bird, game drives either in the morning or in the evening gives an ideal base to explore Queen Elizabeth National Park with the view of spotting wildlife species such as buffaloes, cape buffaloes, leopards, tree-climbing lions at the ishasha sector,  antelopes, elephants, impalas, antelopes, zebras, chimpanzee tracking at Kyambura gorge, forest walk at Kalinzu, salt mining at Katwe.