HOW MUCH DOES IT COST TO STAY AT parra safari lodge-UGANDA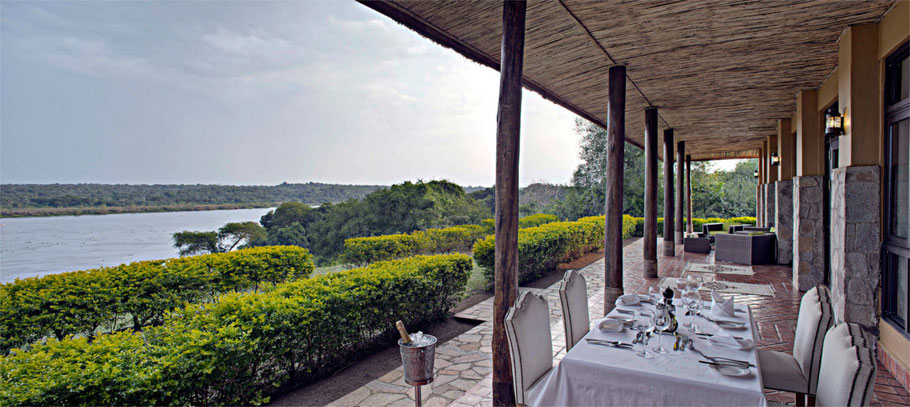 Paraa Safari Lodge is located in Uganda's largest national park, Murchison Falls National Park. Paraa Safari Lodge is overlooking one of nature's best-kept secrets, the River Nile, on its journey from its source at Lake Victoria to Lake Albert, where the waters are channeled into a narrow gorge that is only six meters wide and cascades below 43 meters. The earth literally trembles at Murchison Falls National Park, which is one of the world's most powerful natural water flows.
Paraa Safari Lodge offers a unique blend of adventure, comfort, and relaxation. Each of the rooms at Paraa is a haven of style and serenity, with a completed balcony and a private bathroom with running showers.
Paraa safari lodge décor reflects the bygone era of early explorers, enchanted with a modern touch. Paraa Safari Lodge's luxurious pool overlooks the winding River Nile from the downside, representing the classic Hollywood movie setting called "The African Queen." Enjoy a variety of tourism activities, excursions from exhilarating Safari game drives to boat trips, and hiking the top of the falls along the River Nile that ends at the foot of Murchison Falls national park. For the more daring, hike to the top of the falls for spectacular views through the mist. Experience impressive 451 bird species and several ecosystems