how much does it cost to stay at murchison river lodge-uganda
Thatched Cottages
Furnished open-plan en-suite thatched cottages with mosquito nets overlooking the
bush. 1 double bed and 2 single beds with solar hot water showers and solar fans &
lights, and a USB charging point.
Sleep 1–4 adults, depending on the familiarity of the adults.
Per Person, Cost Per Night
Prices include full board.
Per person, twin share or double share, 
3rd or 4th guest in the cottage per person: 
per person, single 
* Family package of 2 adults + a maximum of 4 children up to 16 years of age per cottage (price per cottage per night)
Rates 
 US$165
 US$100
 US$200
 US$350 (price per cottage per night)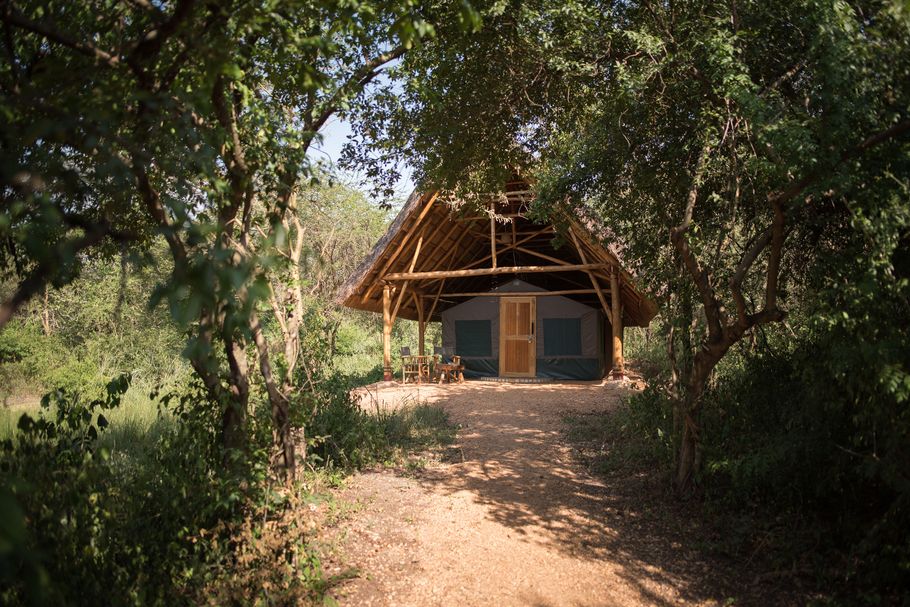 Murchison River Lodge is located on the southern bank of the River Nile, overlooking Murchison Falls National Park, Uganda's largest national park. Murchison River Lodge's bar and restaurant treat travelers with a panoramic view of magical Murchison Falls National Park and the robust River Nile flowing downstream between papyrus islands.
Murchison River Lodge decor concept and design encourage gentle involvement with nature without compromising comfort or a natural feel. Murchison River Lodge offers a mid-range accommodation option with attentive staff, a pool lounge, a swimming pool, homemade meals, a stocked bar, a wifi area, a nature walk, and play areas for children.
Murchison River Lodge practices sustainable conservation combined with the development of the local surrounding communities, such as by offering free staff training programs, hosting a women's group, working hand in hand with the Ugandan Wildlife Authority to protect animals and the Ugandan Conservation Foundation, and promoting local businesses.