murchison river lodge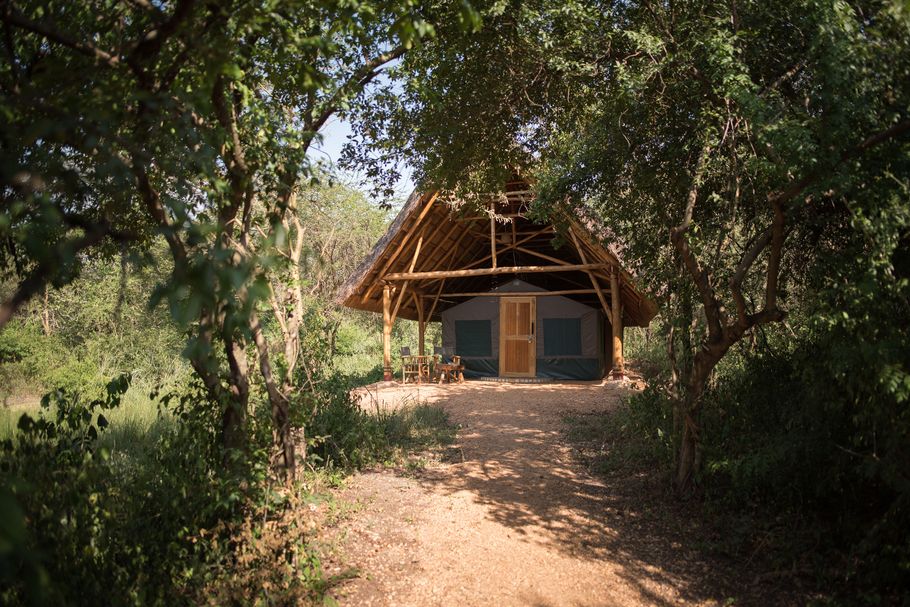 Murchison River Lodge is located on the southern bank of the River Nile overlooking Murchison falls national park Uganda's largest national park. Murchison River Lodge bar and restaurant treat travelers with a panoramic view of magical Murchison falls national park and the robust River Nile flowing downstream between papyrus islands.
Murchison River Lodge decor concept and design encourage gentle involvement of nature without compromising comfort, natural feel, Murchison river lodge offers a mid-range accommodation option with attentive staff, pool lounge, swimming pool, homemade meals, stocked bar wifi area, nature walk, and play areas for children.
Murchison River Lodge practices Sustainable conservation combined with the development of the local surrounding communities such as offering free staff training programs, host a women's group, work hand in hand with the Ugandan Wildlife Authority to protect animals, and the Ugandan Conservation Foundation, and promoting local businesses.