Twin lakes safari lodge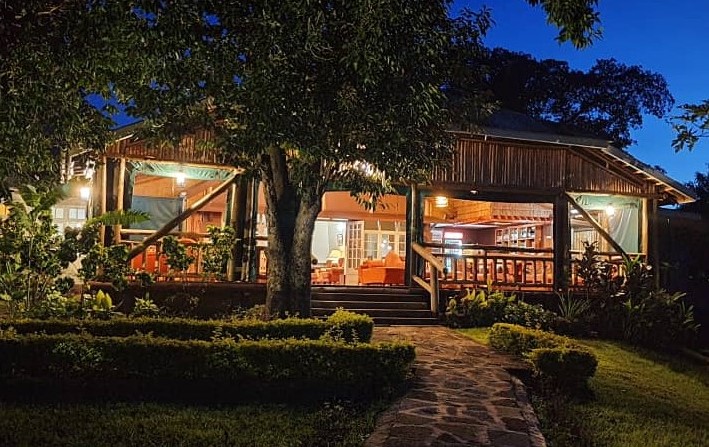 Twin Lakes Safari Lodge is located outside Queen Elizabeth national park in a rustic and intimate setting in beautiful surroundings within Bunyaruguru's great crater field in Southwestern Uganda. Twin Lakes safari stands 270m above the plains, providing a breath-taking view of the magnificent Queen Elizabeth National Park, Lake George, Lake Edward, mount Rwenzori ranges, Sunrise, and Sunset is the best.
Twin Lakes safari lodge is perched on the edge of the adjacent escarpment of Queen Elizabeth National Park. Its spectacular position offers the best views of Queen Elizabeth national park.
Twin Lakes safari lodge can accommodate up to twenty-two guests in their spacious nine cottages, including a family cottage. Twin lakes safari cottages are designed with a feel of African culture in mind, a perfect blend of comfort, and well equipped with flushing toilets and hot running showers, and a spacious tub. Twin Lakes safari lodge cottages have private shaded verandas.