how much does it cost to stay at chobe safari lodge-uganda
Classic room type 
Double room
Single room
Further person
Child sharing 
Children 3–15 years 
FB 
$420
$279
$158
$105
$158
HB
$396
$267
$146
$93
$146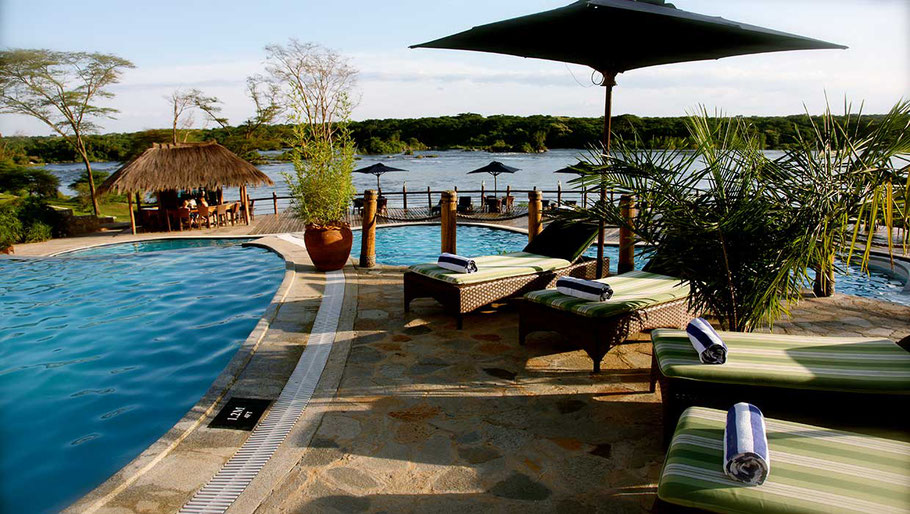 Chobe safari lodge is situated in Uganda's biggest and largest national park, Murchison Falls National Park. Chobe Safari Lodge is a Five-Star lodge and is undoubtedly a jewel in Uganda's tourism crown. Chobe Safari Lodge has the most breathtaking panoramic views of this mighty national park, combined with the sights and sounds of the River Nile's magnificent flow downstream, which sets the scene for an adventure that impresses all visitors at Murchison Falls National Park.
Chobe Safari Lodge offers a unique chance for wildlife species such as flora, fauna, and birds to be discovered by travelers in an area of the park. Murchison Falls National Park is an ideal destination for fishing in Africa.
Chobe safari lodge helps most travelers. Cool off from the heat after a long day in Murchison Falls National Park; you can just relax at the lodge's unique swimming pool while watching the sunrise or sunset! Chobe Safari Lodge's swimming pool is unique in nature, featuring three separate "tiers," which give you more privacy when you swim. 
Chobe Safari Lodge treats all travelers to a mouth-watering menu of both local and international specialties produced by experienced chefs.