how much does it cost to stay at the haven eco river lodge-uganda
Room type 
Single room
Double room
Triple room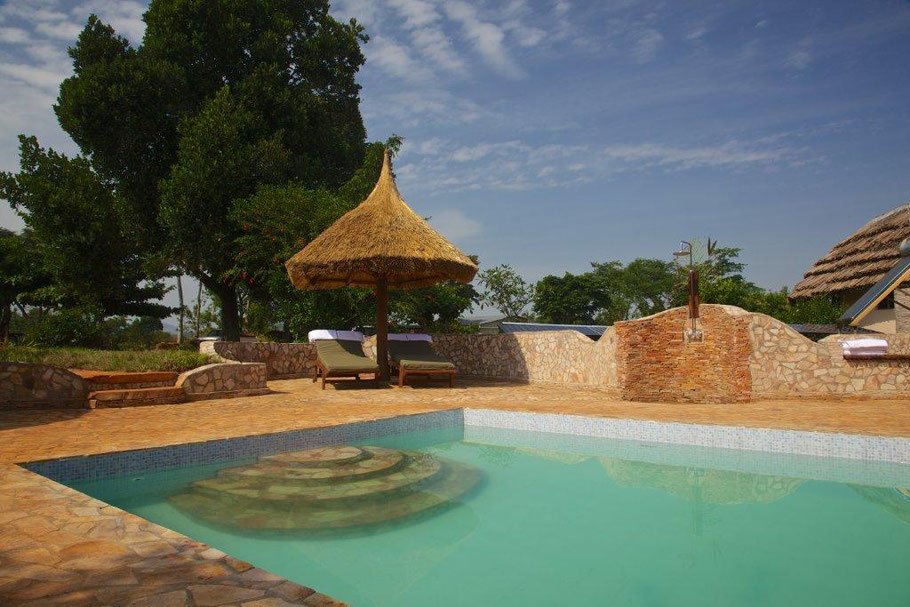 The Haven jinja is a peaceful, well-maintained, and relaxed eco-river lodge that is constantly rated as one of the best family-friendly accommodation facilities and restaurants in the Jinja region of eastern Uganda. Enjoy the tranquility of Jinja and the breathtaking views of the source of the White Nile's first waterfall.
The Haven Eco River Lodge prioritizes environmental credentials. The Haven eco-river lodge is fully powered by solar energy, which is provided 24/7, and electricity and hot water are offered. 
The Haven Eco River Lodge has six kinds of accommodation, which consist of two family suites, four luxury bungalows, one honeymoon suite, two luxury bandas, one family bungalow, and 10 "lazy camping" tents. The Haven Jinja offers specialized accommodation services.
The Haven eco-river lodge is designed using natural materials and earth colors and is influenced by the work of local artists, creating an undeniably African style. combined with environmental credentials and comfort in mind. 
The Haven Eco River Lodge's restaurant and bar centered the lodge overlooking the mighty Nile and featured delicious meals and unmatched experiences.