how much does it cost to stay at lake bunyonyi eco resort-uganda
Other Nationalities 
Room type 
Single occupancy 
Double occupancy 
Twin occupancy 
Family occupancy 
East Africa residents 
Room type 
Single occupancy 
Double occupancy 
Twin occupancy 
Family occupancy 
Bed & Breakfast 
$85
$115
$135
$265
Bed &Breakfast 
$70
$100
$120
$250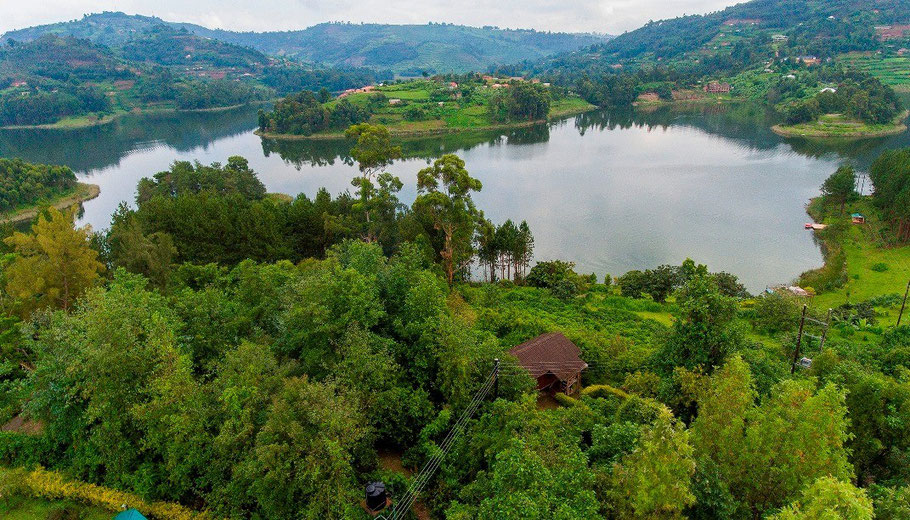 Lake Bunyonyi eco-resort is located within East Africa's second-deepest lava lake. Bunyonyi Eco-Resort's style showcases Uganda's cultural performance, traditional art, and heritage.
Lake Bunyonyi Eco Resort has 10 cottages, each one standing on its own with a spectacular view of the forest, Lake Bunyonyi islands, Lake Bunyonyi, and the surrounding local communities. Lake Bunyonyi Eco Resort brings the clear sound of an African jungle, relaxing vegetation, and floating waters.
Waking up in the Lake Bunyonyi eco-resort is a sign of enjoyment in the jungle. Bunyonyi Eco-Resort is just about 9 kilometers from Kabale town. All 10 cottages are on the shores of Lake Bunyonyi, and each of these cottages has a nice view of the Bunyonyi Forest lake bunyonyi view. 
Being in Lake Bunyonyi offers travelers the opportunity to see many tree species and spot many rare birds at the resort as well. Travelers can access the resort only by using a local boat.