how much does it cost to stay at gorilla safari lodge-uganda
Low Season (Mar, Apr, May, Nov)
Full Board Rates
Chalet: US$250 per person per night
Honeymoon Suite: US$275 per person per night
Fully inclusive rates
Chalet: US$380 per person per night
Honeymoon Suite: US$395 per person per night
High Season (Jan Feb Jun to Oct & Dec)
Full Board Rates
Chalet: US$375 per person per night
Honeymoon Suite: US$395 per person per night
Fully Inclusive Rates
Chalet: US$480 per person per night
Honeymoon Suite: US$500 per person per night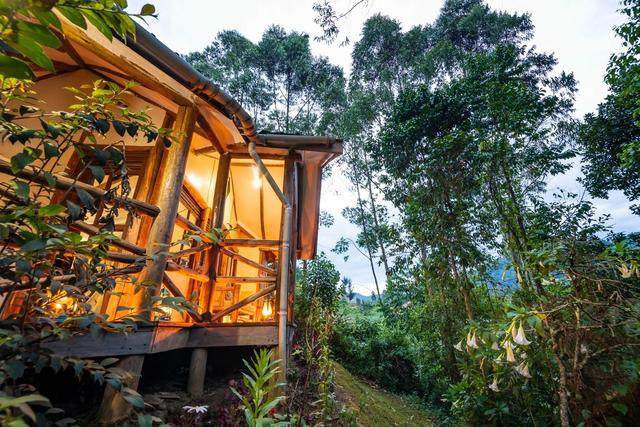 Gorilla Safari Lodge is situated in the Rushaga sector of Bwindi Impenetrable Forest National Park, providing an ideal base for an unforgettable mountain gorilla safari experience. As you take a fully guided mountain gorilla trek in the dense tropical rainforest and meet its inhabitants, the shy and peaceful gentle apes, 
Rushaga sector of Bwindi impenetrable forest national park is the only sector where mountain gorilla habitation takes place. Although Bwindi Impenetrable Forest National Park is home to other wildlife species such as forest elephants and 23 bird species of rift valley Albertine endemics, it is situated 5 minutes away from the briefing point for endangered mountain trekking.
Gorilla Safari Lodge is surrounded by banana and guava trees, and the views of the Bwindi forest jungle, with its ancient canopy trees, are framed by lofty hills. The lodge's entrance is warm and welcoming. Bold colors from the surrounding indigenous flora greet you on arrival, leaving you with a lasting first impression in the heart of Africa.