NKURINGO BWINDI GORILLA LODGE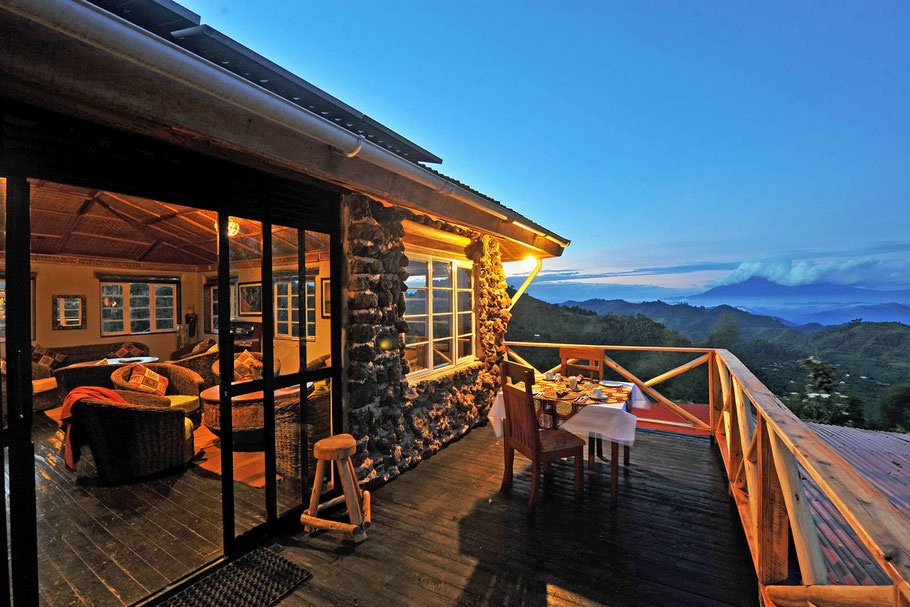 Nkuringo Bwindi Gorilla Lodge is situated in the corner of southwestern Uganda. Nkuringo Bwindi Gorilla Lodge is just perched on the Nteko Ridge facing the swath of Bwindi Impenetrable Forest National Park, the home of Uganda's gentle apes a UNESCO World Heritage Site.
Nkuringo Bwindi Gorilla Lodge is built on an altitude of 2,161 meters above sea level, Nkuringo Lodge area is free from mosquitos and as travelers enjoy endless superb views of the forested Bwindi hill mostly known as "Nkuringo", within the Kashasha River Valley, the magical Virunga chained Volcanoes, world most known Bwindi forest and the Albertine Rift Valley. 
Nkuringo Bwindi gorilla lodge represents an African Bush that showcases fascinating images of breath-taking wilderness such as golden sunrises, a retreat away from the city, and star-dotted night skies.
Nkuringo Bwindi Gorilla Lodge leisurely breakfasts, a course- lunches, a four-course dinner, a packed picnic, and creative cocktails, Nkuringo Bwindi Gorilla lodge inclusive meals presents local produce in a wild location. Enjoy fresh locally grown ingredients.