where can i sleep in lake mburo national park in uganda 2024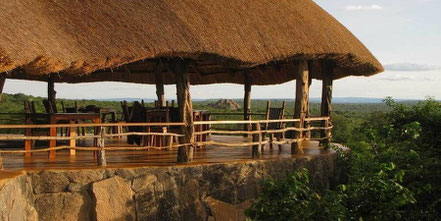 Lake Mburo national park is Uganda's closest national park to the capital city, and there are several reasons why travelers should visit this ideal park. Below are the most recommended accommodation facilities that are key when planning to visit Lake Mburo. click here for mountain gorilla trekking tours 
Mihingo Lodge
Mihingo Lodge is a luxury lodge set deep within Lake Mburo national park. Mihingo Lodge is standing on top of a hill, just perched on a rocky edge, and is set up with the use of local building materials that blend with the surrounding environment.
Mihingo Lodge offers an expansive swimming pool that overlooks a drinking water point that is within close proximity to where animals come and take fresh water, especially during the sunny afternoons.
Mihingo lodge offers numerous tourist activities, including nature walks within the local communities outside the park borders where travelers can learn more about the Banyankole culture and get time to interact with the locals. Mihingo Lodge provides Bush biking tourist activity that is more adventurous. View lake Mburo National park tours here
Mihingo Lodge offers horse riding with wonderful tour guides which makes it a more regarded adventure with a chance of viewing wildlife species more closely on the horse's back. A stay at Mihingo lodge is the true meaning of comfort, relaxation, and the closet feeling of being with nature!
Rwakobo Rock
Rwakobo Rock offers mid-range lodging services, Rwakobo Rock is situated at a distance of 1 kilometer from the Nshara gate of Lake Mburo. Rwakobo Rock lodge offers a total of 8 cottages that range from single rooms, double rooms, or triple. Rwakobo Rock also offers a family unit. Clients staying at Rwakobo Rock Lodge enjoy a variety of activities such as biking safaris, walking safaris, night game drives, and day game drives.
The Lodge has a campfire where visitors gather in the evening as they tell their stories. Rwakobo Rock is next to the watering hole around the restaurant where thirsty animals often come to enjoy fresh water and a hammock provides incredible views of Lake Mburo national park's expansive plains. Staying at Rwakobo Rock saves travelers from paying entrance fees on their first night because the Lodge is situated outside the park.
Eagle's Nest Lodge  
Eagle's Nest Lodge is for travelers interested in the real African experience on a budget, Eagle's nest lodge is so suitable for budget choice. Eagle's Nest Lodge is set on a hill that borders Lake Mburo National Park and offers the best views in Uganda. Each safari tent at Eagles' Nest Lodge has got its own veranda that overlooks the park.
The bathrooms are a true bush experience, and the toilets are eco-friendly in nature! Meals at Eagle's Nest Lodge are prepared by a wood fire in a big African Pot jar.  staying at Eagle's Nest lodge rewards travelers with views that showcases a true African experience.
Mantana Tented Camp 
Mantana Tented Camp is in a luxury setting in form of (Luxury Tented Accommodation) The tented camp is also commonly known as Lake Mburo Camp. It's a tented camp providing luxury tented services inside Lake Mburo.
Mantana Tented Camp is situated on the edge of Rwamahungu hill (which is also called a Hill of Eagles), which is overlooking Lake Mburo and the surrounding eco-systems; Mantana tented camp is a peaceful place with great views of the Lake Mburo.
Mantana tented camp is a luxury intimate camp that is Eco-friendly that blends with the environment. Mantana Tented camp offers spacious and luxurious tents with wooden decks and large bedrooms, en-suite facilities where the verandahs overlook Lake Mburo national park valley and are complemented by their luxurious sitting room, bar, and the dining area.
Mantana Tented Camp often visitors include water bucks, zebra, civet cats, warthogs, bushbucks, impala, Cape buffalo, and prolific bird species which makes Manatan Tented camp an ideal place for relaxation with a cold hard, or soft drink after a hot afternoon within Lake Mburo national park.
Arcadia Cottages
Arcadia cottages are located within 2 kilometers from Rwonyo Park headquarters, Arcadia cottages offer mid-range lodging services situated just near the Lake. Arcadia cottage is a great place to spend a night as you explore Lake Mburo national park on either the morning or evening game drives, you will encounter a huge number of water wildlife species on a boat cruise or get closer to nature with a guided nature walk/walking safari around the lodge.
Arcadia cottages offer a maximum of eight self-contained cottages that were planned around a central lodge style, where travelers enjoy the tasty dishes that are both on the local and international level from the Lodges' restaurant, relax and take a fresh breath from the stunning views from the newly raised built deck.
  Unwind from the wonderful well spent as the sun winds down, gather around the open campfire, sipping your cold drink from the lodge's fully stocked bar. And often visitors at Arcadia cottages include bushbucks, warthogs, impala, and waterbucks that graze around the lodge. yards away.
Lake Mburo Safari Lodge 
Mburo safari lodge is another luxury accommodation type situated inside Lake Mburo National park.  Lake Mburo Safari Lodge offers safari cottages and a honeymoon hubs house, all of these are built on a wooden platform, built with grass-thatched at the roof.
Lake Mburo safari lodge perfectly blends with the natural environment. Mburo safari lodge provides luxury cottages, a honeymoon hub, and a family cottage, and their fire point is situated at the best spot. All the rooms are equipped with flushing toilets and running showers and electricity services are provided.
Visitors can opt for their own safari tents or book a good safari tent from the lodge. Clients interested in camping can cook for themselves or buy food from the lodges' restaurant. The camping ground is well designed, leveled, and well-drained for camping purposes.
Rwonyo Rest Camp
Rwonyo Rest camp is managed by the Uganda Wildlife Authority (UWA) offering tents and bandas, alongside camping services at Mazinga Campsite.
When is the best time to visit Lake Mburo National Park in 2024
The long, dry season in Uganda starts in June, July,and August. The short dry season for Uganda lasts for another three months, such as December, January, and February. The above months are the most suitable times to visit Lake Mburo National Park when the weather is cool and dry for a wonderful game viewing.