When should I visit Uganda?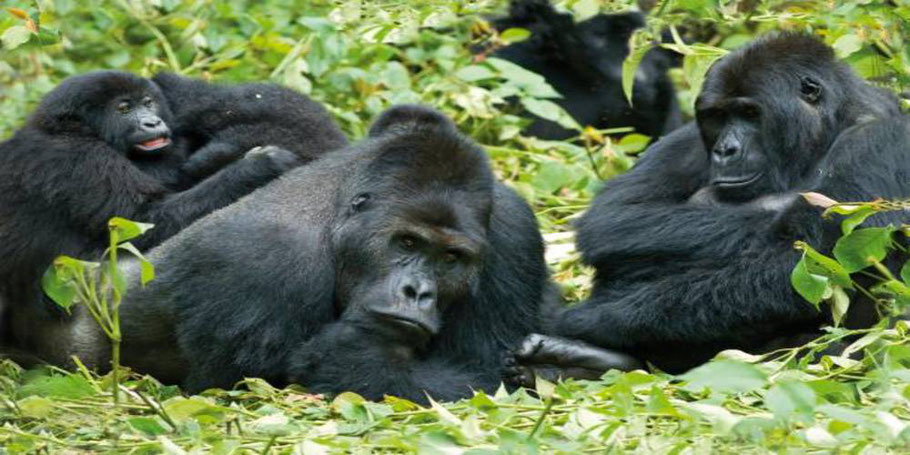 Among the twelve months in a year, January is considered among the driest months. This is because during January, the skies are blue and clear, and the roads leading to National parks protecting mountain Gorillas and wildlife safaris in Uganda are dry and clear too, which enables easy movements. Therefore, January is among the best months to tour Uganda and do activities such as mountain gorilla trekking, chimpanzee trekking, golden monkey trekking, and viewing tree-climbing lions in the Ishasha sector of Queen Elizabeth National Park.
Uganda in February
As I mentioned earlier, January takes up the first position, and February is also next among the dry months of the year. February also favors clients who have come to Uganda for mountain gorilla trekking and other tourism activities that may require hiking and unlimited game drives.
In February, tourism activities such as boat cruises are done perfectly, and all the animals can be viewed clearly by the clients without interruptions by rain. Uganda is a hub birding destination throughout the year, but the clear skies make it easy for sightings, and December to February bring a wealth of migratory birds.
Uganda in March
March is the first month of the year when rain starts to fall. From March to May, Uganda receives too much rain, and it's consistent. During March, the roads to the jungles and national parks are a bit muddy and slippery, making it challenging for travelers to walk in and do some activities such as gorilla trekking, chimpanzee trekking, and golden monkey trekking. During March, travelers are advised to pack waterproof shoes, warm clothes, and gumboots.
Uganda in April
April is the month when there are too many rains as well, so Clients who travel to Uganda during the month of April are favored with affordable accommodations because there is less competition in these National parks since the number of clients coming is very small.
Uganda in May
May is the last month of the rainy season. Travelers should know that the rain makes it harder and more difficult to trek with mountain gorillas and chimpanzees due to the muddy slopes and slippery trekking trails.
Uganda in June
June is the month when the peak season starts. During the month of June, the jungles and all the tropical rain forests are drier, which gives travelers a chance to enter the forest and do mountain gorilla trekking easily without interruptions. This is because all the roads and trekking trails are dry. Therefore, this makes June one of the best months to visit Uganda.
During the month of June, all travelers are advised to book their gorilla permit in advance, like six months before their trekking time, because June is considered a peak month and mountain gorilla trekking permits get done so fast.
Uganda in July
July is another perfect time of the year when everywhere is dry and clients come to trek with mountain gorillas and chimpanzees and also do other activities such as game drives in different National parks. This is because July is another dry and clear month.
Uganda in August
August marks the last dry month. During the month of August, the weather conditions are perfect.
Uganda in September
September is also a rainy month, but the roads are clear and dry, as are the trekking routes. The forests are passable for gorilla and chimpanzee trekking.
Uganda in October
October is another month of the year that marks the end of the peak season in Uganda. It is still dry compared to the rainy seasons of March to May. In October, the price for lodges was also reduced again, which made the accommodation facilities less crowded.
Uganda in November
November is one of the rainy seasons in Uganda. The November rains are heavy and make the roads muddy and slippery, thus making the gorilla safari journey hard. With all this, travelers are advised that the rain shouldn't scare you from traveling to Uganda; travelers should just pack raincoats, waterproof shoes, umbrellas, gumboots, and long warming clothes.
Uganda in December
Uganda offers several dry seasons; besides December, there are other dry months such as February, June, July, and August. During these months, Uganda gets many travelers who come to trek mountain gorillas, chimpanzees, and wildlife safaris, which are the best because animals gather along the water points to take water.
During December, the landscape, forests, and jungle trails are dry, and December also favors travelers who love hiking without falling issues.