Is it possible to trek the Ugandan gorillas from Kigali to Rwanda in two days?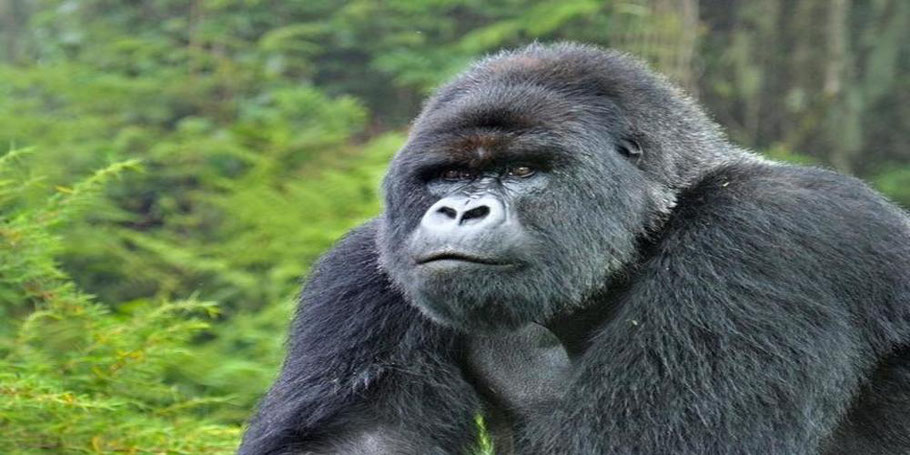 Good news! In Uganda, exciting mountain gorilla trekking from Kigali can also be done in 2-3 days in case you have a short time in Rwanda or are tight on budget but want to encounter mountain gorilla trekking in Uganda and can't afford the Rwanda mountain gorilla permit. or you may not wish to be driven for a long distance from Entebbe International Airport or Kampala to Bwindi impenetrable?
The good news is that travelers can now trek the exciting mountain gorillas in Uganda from Kigali in the two national parks that offer gorilla encounters. These two national parks are Bwindi Impenetrable Forest National Park and Mgahinga National Park.
Bwindi Impenetrable Forest National Park protects about half of the world's remaining mountain gorillas in its four sectors. There are four sections where travelers can trek mountain gorillas. These sectors include the Buhoma region in the north, the Ruhija region in the east, and Rushaga or Nkuringo in the southern sector. The mountain gorilla tracking location depends on the availability of the gorilla permit or the lodges that you have chosen.
Bwindi Impenetrable National Park offers 18 mountain gorilla families that can be tracked every day.
The cost of a Uganda trekking gorilla permit is $700, and gorilla Trekking permits in Rwanda cost $1500.
Mgahinga Gorilla National Park is located along the Virunga Conservation Area, a specific area that covers Volcanoes National Park, Mgahinga Gorilla National Park and Virunga National Park Mgahinga Gorilla National The park borders Rwanda and the DRC.Mgahinga Gorilla National Park also protects golden monkeys.
Mgahinga Gorilla National Park protects one habituated mountain gorilla family, which can be trekked on a daily basis, and only eight mountain gorilla permits are issued per day.
Mgahinga Gorilla National Park is also home to the three volcanoes, including Mt. Gahinga, Mount Sabyinyo, and Mt. Muhavura. Travelers can hike these volcanoes in 8–9 hours, which can be included in their itinerary in case they still have time for the adventure. For travelers interested in bird watching, Mgahinga Gorilla National Park offers approximately 115 bird species.
Uganda Mountain Gorilla Trekking from Kigali Itinerary
Day 1: Transfer from Kigali Bwindi impenetrable/Mgahinga Gorilla National Park in Uganda
Day 2: Gorilla trekking and transfer back to Kigali for your international flight or other activities.
How long is mountain gorilla trekking?
How long it takes to trek a mountain gorilla in Uganda depends on the location of the gorillas, the weather conditions in the forest, and the trekking pace at which tourists hike. Gorilla trekking takes between 2 and 6 hours. However, travelers are guaranteed to see mountain gorillas.
Travelers are advised to be physically fit; a good level of fitness is required for successfully tracking mountain gorillas. Therefore, prior physical workouts are needed before embarking on the mountain gorilla trip since gorilla trekking involves hiking depending on the prevailing weather and the location of these mountain gorillas.